News
Read about what's new with LINK's Adult and Adolescent Projects.
---
Recent Media Coverage
on 12-May-2020
Our volunteer Liam has filmed a piece for the Scottish Government where he talks about befriending during COVID-19
Liam's twitter interview with the Scottish Government
Liam has also worked with Radio V in their series of Podcasts. This episode concentrates on Mental Health Volunteering and features Liam, speaking about the benefits of befriending and the difference it makes in particular to young people's lives.
Follow the link to listen to the Podcast: Radio V: Episode 5 - Mental Health Volunteering
---
How Befriending Changed my life
on 19-Nov-2019
https://bigblogscotland.org.uk/2019/06/21/how-befriending-changed-my-life/
---
Befriending Week 2019
on 15-Nov-2019
LINK's Adolescent Project was invited to talk at a Holyrood Reception as part of Befriending Week 2019 celebrations. The volunteer and young person shared their story in a very powerful and emotive way. To rapturous applause, and a few tears - including mine! The event was sponsored by MSP Monica Lennon (herself an exbefriender), with closing remarks delivered by Christina McKelvie MSP. It was an unforgettable event and a privilege to be part of.
---
Lara's Young Scot 2018, Unsung Hero Award nomintion.
on 10-Jan-2019
https://www.youtube.com/watch?v=hMWcUCcLnGE&t=16s
---
Promotional film.
Produced for LINK by fellow Fife charity, Heart and Sound, a young peoples recording studio in Dunfermline. It is completely free to young people aged 13 - 24. Website: www.heartandsound.co.uk on 10-Jan-2019
https://www.youtube.com/watch?v=LGqvQ_boX5g
---
---
Befriending week 2019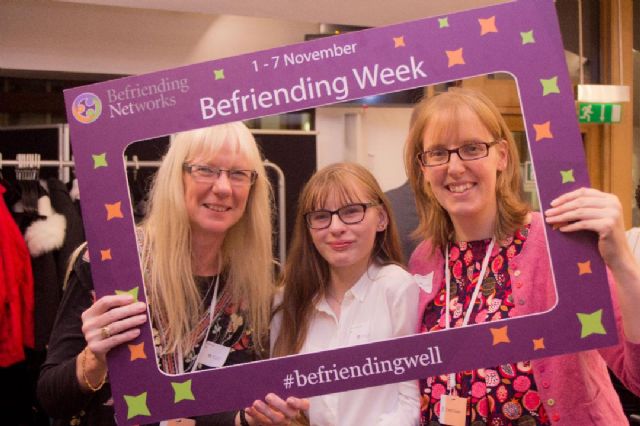 . Scottish Charity No SC027493